Sustainability Applications
Inzyon Sustainability Applications adress the industry's and financial markets' need for real time monitoring and manageement of SDG, ESG, SFDR, CSRD (and alike) matters. 
These sustainability applications are based on a major information model we have labelled Inzyon Sustainability Classification Framework (SCF). It incorporate all major reporting and analyics structures currently used on the market. The SCF enables algorithm-based classification of unstructured content such as narratives, corporate reporting, regulations communications, news flows and analytics in order to rapidly visualize, monitor and analyze any dataset, however large, in the perspective of the available sustainability frameworks and standards.
Inzyon's sustainability monitor is designed to support all listed, and privately held, companies that are funded by the financial markets and, as such, subject to rapidly growing requirements on both sustainability compliance and reporting. It supports CSR strategists and managers in analyzing and acting upon CSR/sustainability related matters, including tools and frameworks for benchmarking. Inzyon CSR monitor enables entire organizations to make their CSR programs true value drivers in all dimensions of their operations.
Inzyon's Sustainability Trackers are natural starting-points for organizations dedicated to a sustainable business approach. It supports the organization and management in understanding and tracking CSR related matters.
Inzyon's Sustainability Alerts are separate e-mail alerts services based on the Sustainability Trackers, but with no access to the on-line service. The alerts service is a natural first step to become acquainted with the solution.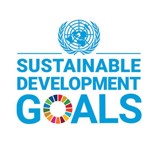 With the UN Sustainable Development Goals (SDGs) and the global trend for sustainability as starting points,  EU have decided that the European Green Deal is one of the top Priorities for the EU Commission's plan for 2019-2024. This encompasses several more detailed regulations including the Non-Financial Reporting Directive (NFRD/CSRD) which applies to all listed companies as well as any company with over 250 employees. It also impacts business ecosystems and supply chains far beyond EU itself.