Trackers are standard, one-dashboard, applications with varying layouts and content but with equal functionality for all. Read more about tracker functionality and design in general here.
Tracker users can also configure their own personal e-mail alerts.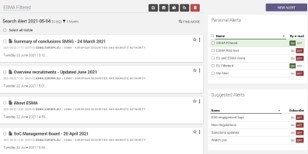 All trackers are also included in the corresponding full-scale Monitor application.
Trackers functionality and content can be updated at any time and customers are welcome to suggest such updates that will, if accepted, benefit all. 
Experience the insights of
Inzyon Brand Action Trackers