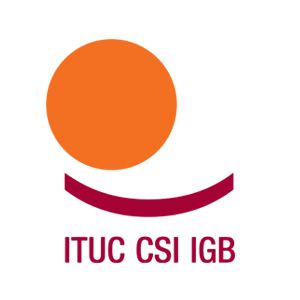 International Trade Union Confederation (ITUC)
The International Trade Union Confederation (ITUC) is the global voice of the world's working people.
The ITUC's primary mission is the promotion and defence of workers' rights and interests, through international cooperation between trade unions, global campaigning and advocacy within the major global institutions.
Its main areas of activity include the following: trade union and human rights; economy, society and the workplace; equality and non-discrimination; and international solidarity.
The ITUC adheres to the principles of trade union democracy and independence. It is governed by four-yearly world congresses, a General Council and an Executive Bureau.
SCF Correlation: The index is a measure of fundamental rights at work, based on international human rights law, and in particular ILO Conventions Nos. 87 and 98. These are included by the SCF.